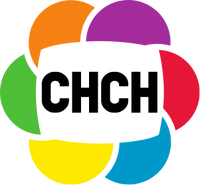 CHCH-DT (commonly shortened to CHCH) is a television station in Hamilton, Ontario, Canada that was founded by Ken Soble and debuted on June 7, 1954. Originally an affiliate of CBC due to Canadian law at the time regarding privately-owned stations, CHCH became an independent in 1961 and has remained that way for most of the period since.
From 1997-2009, the station was rebranded as ONtv (1997-2001), CH (2001-07), and E! (2007-09). The station has been owned by Channel Zero since August 31, 2009, at which point it reverted to simply being CHCH.
CHCH has been the official provider of Wheel and Jeopardy! in Ontario since September 3, 2012, after CBC dropped the shows due to a series of budget cuts during the 2011-12 season. For those in British Columbia, however, the shows are aired by CHEK.
External Links