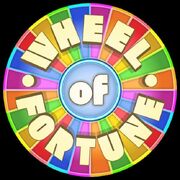 Given the longevity and large audience of Wheel of Fortune since its 1975 debut, it should be no surprise that many clips and episodes have found their way online since the late 1990s. With the introduction of YouTube in February 2005, and the subsequent widespread use of video-upload sites, full episodes became much more frequent and allowed many people to enjoy TV shows, radio programs, and films from around the world.
One result of this is that many contestants on various game shows have put up their appearances in whole or in part, in some cases not realizing just how rare their upload(s) may be in terms of a show's survival rate; the same is true for staff members of various companies who have uploaded videos of their (and/or their company's) work. Another result was that various myths and urban legends could be confirmed or debunked, and questions could be answered.
Due to the very large number of Wheel episodes and clips on the internet, the Video Archives were created by this Wiki in February 2012. Player names are given where available, barring Friday Finals if at least one other episode of that week is present. Episodes and clips that fall into the same timeframe, such as "February-June 1985" or "March-June 1989", are ordered arbitrarily unless we know or have reason to suspect otherwise, in which case they're noted.
Further, please note that we do not host any videos on this Wiki and merely link to videos present on other sites, primarily for the purposes of research and as a public record. All copyrights are acknowledged.
Daytime, for the network version (1975-91) plus the pilots (1973-74) and Wheel 2000 (1997-98)
Nighttime, for the syndicated version (1983-current); this covers Seasons 1-6 and whatever the current and/or most recent ones are (at this time, Season 33), but for everything in between...
International, for versions spanning the globe from Australia to Vietnam (1975-current)
So just kick back, relax, grab your preferred drink of choice, and watch some Wheel. :)
NOTE: If any video links don't work, please remove or substitute as necessary. If a video is listed as "Private", add <!-- and --> to the beginning and end of said clips, as there's always a chance such videos will become Public (everybody can see it) or Unlisted (only those with the link can see it; an open Padlock icon on YouTube will indicate this); only remove listings and copies if the video(s) are deleted. Further, if you have information to add or correct on these pages, feel free to do so.